Citizen Engagement and Transparency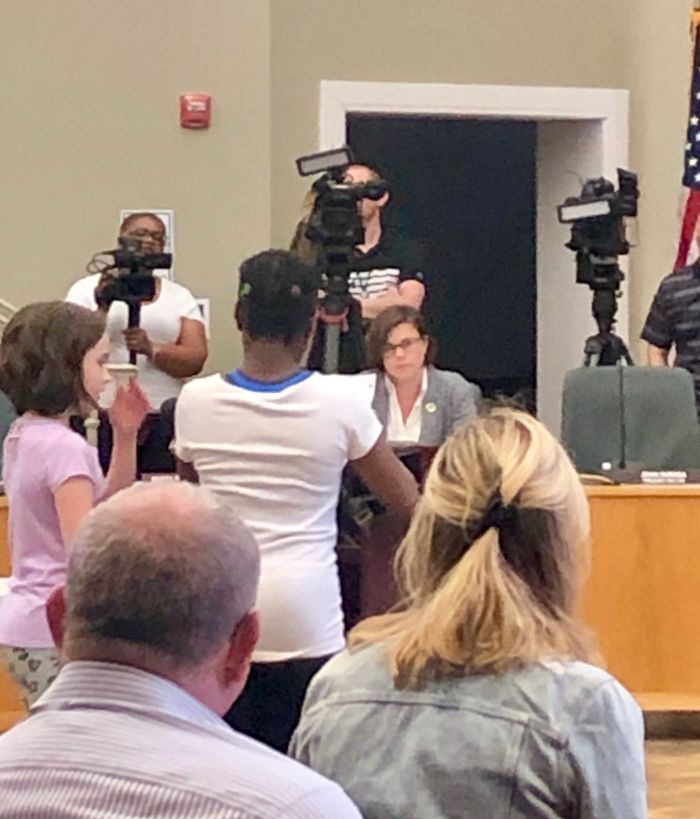 Ensure citizens have easy, transparent access to information and documentation about town meetings, decisions and service delivery effectiveness. Encourage citizens to participate on Commissions to collaborate on and fully participate in developing improvements to all areas of town government. I will actively promote transparency and accountability in Town Government and the Hamden Board of Education. Transparency and accountability builds trust among citizens. Equitable access to information in as many formats as possible allows for more participation in government and a healthy democracy.
The government in Hamden lacks transparency and accountability and does not provide adequate or equitable opportunities for oral public input. It falls on residents to actively search out and acquire the means to access government. Access is not available equally, which slants the power of some citizens over others. The town does not investigate concerns or take corrective actions transparently, causing residents to doubt the government can or will address their concerns. We need transparency at all levels, including the Mayor and their administration, finances, education, and policing.
I am committed to a transparency policy of using the website as an open source for data. Freedom of Information Act requests should be rare as the information should already be available. My administration will provide honest, clear, and accessible communication regarding all aspects of the Government and Board of Education. Updates on meetings, recordings, and transcripts will be posted to the Town website and be provided in a format and timeframe that is easily accessible, and all in-person public meetings must be recorded and available on the website. Governmental information will be disseminated across all town platforms of communication, including the Town website, emails, Zoom meetings, social media, and press releases, with translations provided where needed. The town website will be used to its fullest capabilities by making the calendar more robust and sharing more information with the community in a consistent and intuitive manner. Government meetings will be accessible in person as well as on free and open online channels such as Zoom. Regardless of whether Hamden residents attend meetings via Zoom or in-person, written and oral public input will be allowed and encouraged to ensure more citizen participation. I will actively participate in as many public meetings as possible. I will require boards and commissions to meet regularly with consistent attendance, timely filled vacancies, and updated information on the town website. Background information will be posted to the website with uniform agendas. My administration will give guidance and rely on the expertise of commissioners. All accounts payable will be open to the public on the website and updated daily, similar to the State of CT's OPEN CHECKBOOK. IT services will be strengthened and able to allow reliable and direct communication between residents and Town officials (either elected or employees). The town website will be updated consistently with the current contact information of elected officials and government employees, and a language translation link will be made available. Contact information for the Webmaster and the FOIA compliance officer with instructions for requesting documents will be displayed on the Hamden homepage. I will take opportunities to teach residents how to navigate systems, (i.e., how to navigate the website; explaining that all town emails end in .com while all BOE emails end in .org). Greater transparency during legislative council meetings will be provided by ensuring follow-up on requests raised by councilmembers and allowing for a robust Q&A between council members and department heads so that constituents can see their council representatives representing them and their concerns. Increased hours and availability at Town Clerk's and Registrar's Offices during election time and the window for petitioning. Sound systems used at public meetings will be maintained or replaced so that attendees can clearly hear what is being said and the meetings can be accurately recorded.
Many of our town boards and commissions are left without direction and unsure of how to implement suggestions. My administration will empower all of Hamden's boards and commissions to bridge the divide between commissions and departments and fully participate in decision making which will make Hamden governance more responsive and more effective. I have heard from countless residents about leaf bags that are left for months and sidewalks that are on a repair list for decades. My administration will fully implement See, Click, Fix and report on the town website how long it takes to resolve a problem reported or answer a question. We will work with departments to improve effectiveness and reduce service delivery times. Tracking Public Works Maintenance Implement a street by street tracker on the town website to visually display public works maintenance of storm drains, street sweeping, brush pick up, bulk pickup and other maintenance activities that includes both completed projects and the schedule for future service.