Economic Development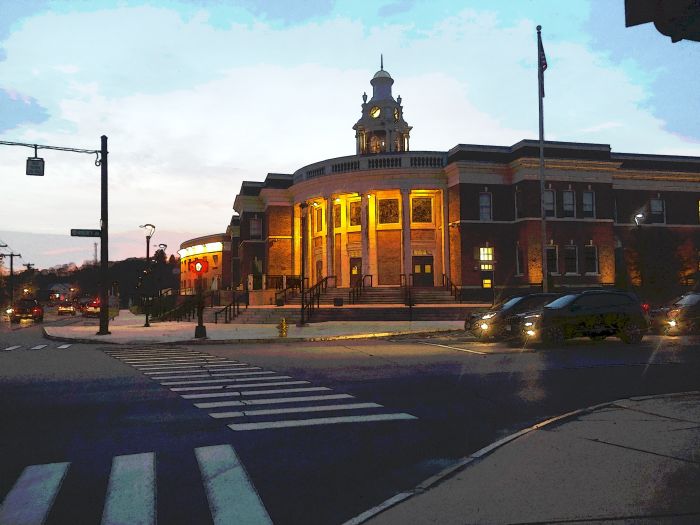 Establish an aggressive outreach effort to attract new businesses to Hamden.
Support this effort with programs to help new and existing businesses thrive and grow in Hamden.
Let's get back to work!
Our "grand list" tax base has been flat for many years. My administration will tackle the hard work of broadening our tax base by attracting significant new businesses and helping existing businesses thrive and grow.
I know that these proposals will take time and money. But each represents an investment in Hamden that promises to return many times its cost and reduce our taxes.
Implement Neighborhood And Business Friendly Land Use Policies And Leverage The Benefits Of The Existing Neighborhood Qualified Opportunity Zone
A drive around Hamden reveals that our land use policy was cobbled together in pieces, and over a long period of time. Now we have some neighborhoods that are thriving, while others are crushed by poverty. The downtown business district is bustling but is only navigable by automobile. Thousands of our residents are unable to get to a grocery store. Streetscapes have been allowed to deteriorate.
Instead, my administration will establish place-specific goals, as well as to identify current challenges and develop implementation strategies.
Indeed, many people don't know that the federal government certified one hamden neighborhood as a Qualified Opportunity Zone, giving us access to remarkable incentives to attract jobs and investments. I say it's time to make use of this resource for the people of Hamden.
Adaptive Reuse of Buildings
Hamden has a large number of buildings that are either abandoned or not being used in ways that are as productive to the community as they can be. It's time we talked with those building owners to learn what regulations and resources stand in the way of returning those structures to uses that are as productive as they can be.
Bring schools on to the planning team
Our educators are the crown jewel of Hamden. The schools and Hamden's diversity are why I moved to Hamden. Their voices should be part of a job readiness dialogue that includes business leaders and thought leaders from all parts of the town.
Make it easy to start a business
Starting a business involves many obstacles. That's why I plan to introduce a three part Hamden is Open for Business program:
My administration will designate a Hamden official as Business Advisor who will serve as a single point of contact for businesses proposing to open shop here. Businesses in categories that are likely to produce good, high paying jobs will have access to a special fast track for processing of building permits, zoning applications, and other necessary documentation.

My administration will establish a business assistance program that provides real and ready access to venture capital, technical services, low interest financing, and site services for businesses proposing to locate in locations that will benefit most from their presence.

My administration will develop a cadre of volunteers who can provide startup and ongoing operating assistance.
Incentivize Innovation
My administration will encourage innovation to flourish in Hamden. With the establishment of a cooperative relationship with Hamden businesses and marketing through the town website and social media of a Hamden Hotspots Map. The Mayor's office will implement a Mayor's Innovation Awards program -- with a scholarship prize from the mayor -- to recognize and support new ideas from our tremendous pool of smart thinkers here, we will make it easier to do business in town.
Infrastructure
From roads, to water pipes, to fiber optic cable, getting people and information around town requires planning. If infrastructure is preventing businesses from investing in Hamden, we need to invest in infrastructure. 80% of our working residents, though, commute to other towns. Let's help Hamden be a great place to live and work with improvements to how we treat our people and businesses. This isn't just a fond wish. This is a genuine expression of the values that can help get Hamden back on the path to flourishing.
Use the Assets We Already Have
Our town has three important assets that are not being utilized.
One is the Opportunity Zone I mentioned earlier. The Opportunity Zone can attract investments that will provide lasting change and good jobs for Hamden residents.

My administration will ensure that residents in the Opportunity Zone will have seats at the table to influence the outcomes as well as the funding sources. We will put a grocery store in Southern Hamden using this mechanism. A food co-op circumvents the national grocery chains that are refusing to locate in Southern Hamden.

Together, we will put an emphasis on workforce development and creating good, long term jobs.

The second is access to Tax Increment Financing that the General Assembly empowered us to use but requires planning and the establishment of an advisory panel. I, for one, like the idea of getting advice from our residents. The Tax Increment Financing would allow us to repair our infrastructure in places like Beaver St., where it floods with little rain.

The third asset is Quinnipiac University which has not been effectively utilized. The new administration at QU is interested in a cooperative relationship with the town. They would like to partner on initiatives and be a resource with shared goals as opposed to handing a blank check to the town. An improved relationship would bear more fruit as we explore the many ways we can work together.
Housing Market
My administration will promptly complete a housing market study to help ensure our residents have the best available housing and that employers can find happy, capable employees here. We already know that housing values in some neighborhoods are growing robustly, while withering in others. We know that people in some areas of town have no access to transportation, while in others, it's not an issue. My administration will develop approaches that help every area thrive.
Workforce Development
We will partner with nonprofits that specialize in training unemployed residents in construction related jobs. On the job training can result in beautification efforts and facilities improvements for the cost of materials. Economies grow from the bottom up, not from the top down. Providing good paying jobs, training Hamden residents, and helping families with basic needs in the next initiative will encourage growth in Hamden.
In addition, we will work with the Board of Education to ensure our graduating students are "business ready".
Public Safety Net
The Keefe Community Center badly needs renovation. The building has deteriorated over the years and gives the impression that the town doesn't care enough about Southern Hamden. The center also needs to increase services provided. Our Food Pantry could provide more for families with increased hours. Some members of our community are unable to access a kitchen and need to have pre-made food available. I have already started talking with the school administration about the services we provide at the Keefe Community Center so we can connect with more families. We will continue to work with the Food Security Task Force and United Way to end hunger in Hamden.
Improve public transportation
My administration will work with the Connecticut Transit District to improve the routes and frequency of public transportation to ensure residents can conveniently travel to and from their employment.