Seniors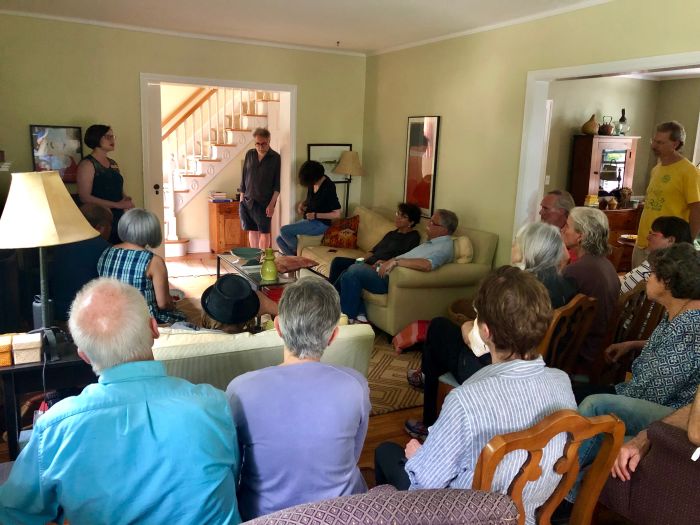 Provide services that improve their lives and preserve their independence. National studies demonstrate that Seniors who participate in senior centers have better health, social connections, and life satisfaction.
Miller Senior Center
I have already initiated a dialogue with the National Council on Aging (NCOA) to seek their guidance on broadening financing for the Miller Senior Center to include more and larger public and private grants, in-kind donations, and volunteer hours. Hamden will join the seven (and growing) other Connecticut towns with an NCOA accredited Senior Center, helping to make Hamden an even more attractive place to live for Seniors and their families.
Create Senior Citizens Commission
My administration will transform Hamden's commissions, including the Human Services Commission, into collaborative partnerships that fully participate in decision making. The current Human Services Commission is tasked with advising Hamden's Elderly Services Department, but has been left with persistently vacant seats, and no reports of meetings available. The Seniors Citizens Commission will branch off of the Human Services Commission and will comprise of seniors, caregivers and professionals. The Commission will transparently engage in policy decisions, determining resource needs and providing programs. Youth and Community Services will continue to report to the Human Services Commission and the Senior Citizens Commission will work alongside the Elderly Services Department.
Improved Public and Senior Transportation
Improved public and senior transportation supports economic development, employment, shopping and access to senior programs and services. My administration will work with the Connecticut Transit District to expand routes and ensure convenient schedules. In addition, the Seniors Citizens Commission will collaborate with Hamden Senior Transportation to ensure that the department is cost effectively delivering effective services.