Response To Racism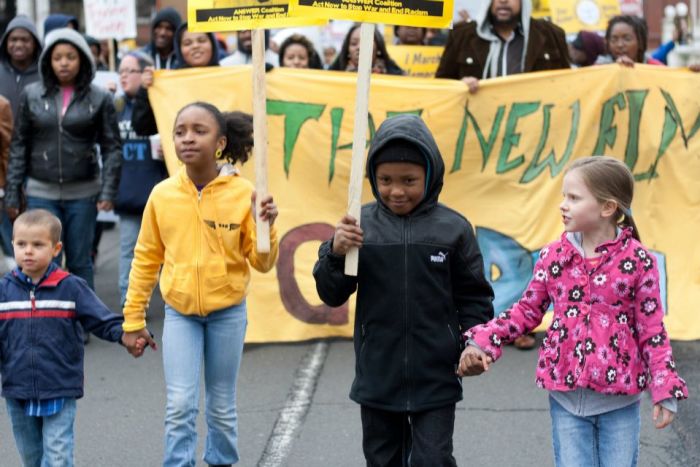 My administration will have a zero tolerance policy and will work to dismantle racism in all of its forms. We will work to build community.
Racism is a manifestation of power, fear and the absence of empathy. Racism impacts employment, education, housing, health care, criminal justice, and community and interpersonal relationships.
Restorative Justice
Wherever possible, the principles of restorative justice will be applied when racism is encountered. The goal of restorative justice is mutual empathy, mutual understanding, and reconciliation.
Racism causes harm and justice should focus on repairing that harm.

The people most affected by the racist incident must be able to (should be encouraged to) participate in its resolution.

Government is responsible for maintaining order; the community is responsible for building peace.
Leadership
Earlier this year, I organized a panel discussion about Educational Justice that included Jody Goeler (Hamden Superintendent of Schools), Gary Highsmith (school district Director of Human Resources), David Canton (Connecticut College history professor), Jessica Powell (Southern Connecticut State University elementary education professor), Roxana Walker-Canton (founder of KIMCAN Academy) and Rhonda Caldwell (Anti-Bias Anti-Racist Committee organizer). New Haven Independent: Hamden Panel Calls For Teacher, Curriculum Diversity.
My administration will continue to host transparent, broad based discussions that promote mutual understanding and explore potential solutions to racism.