Taxes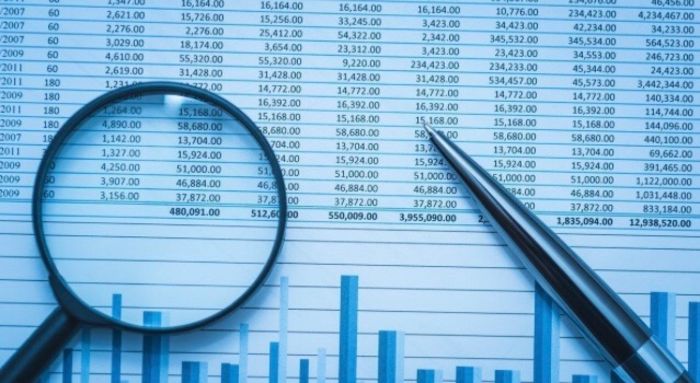 Taxes: Manage Hamden's tax dollars responsibility through spending restraint, implementing efficiencies and hard-nosed negotiations. As mayor, my administration will be fiscally conservative, accountable, transparent and responsive to taxpayers.
Commitment To End Financial Shenanigans
Through republican and democratic administrations, each new Mayor has historically been passed a structural deficit. Each Mayor has talked a good game about fixing it. When Mayor Jackson bit the bullet and borrowed $125 million dollars to make up for generations of underpaying pension obligations, his commitment was that going forward, the town would pay all of our current operating expenses, pension payments and bond principal payments as they come due each year. Unfortunately, Mayor Leng did not get the memo. Not only is he not living up to Mayor Jackson's vision of a well run town, he has squandered opportunities for fiscal restraint and consequently has taken budget shenanigans to an unprecedented level. He has borrowed to pay for current operating expenses, deferred bond principal payments and deferred contributions to the pension fund.
The Leng legacy of fiscal mismanagement
Transferred over $6,000,000+ from capital projects to pay operating expenses.
Restructured $41,000,000 of bonded debt into an interest only for 2019. Deferring a 12.5 million principal payment to some future year and adding $17,000,000 to the total cost of the interest on the bonds.
Requested and received special State legislation that allowed the town to reduce our contribution to the pension fund from the Actuarially Required Contribution (ARC) of $22,600,000 to $16,000,000 deferring $6,600,000 to some future year.
Reallocated $250,000 proceeds from long term bonds designated to pay for Beaver Street drainage improvements to pay general operating expenses.
Borrowed money by selling bonds for road paving year after year even though road paving must be carried out every year and should be part of the operating budget.
Presented a budget with a structural deficit that resulted in a negative fund balance and credit ratings downgrades.
Restructured debt to restore the fund balance and then backed away from those agreements to improve the towns fiscal health.
As a result:
Our fund balance, which is the proportion of annual expenses kept in reserve for unexpected expenses such as town emergencies or natural disasters, is now negative. National organizations which study municipal finance recommend a town's fund balance be kept at 16% of its annual expenses. To put it another way, Hamden is one fire or flood away from catastrophe.
Hamden now has nearly $300 million in long term debt, over $1.3 BILLION in total liabilities, and ranks 1st in debt per capita in the State of Connecticut. There is wisdom in the adage "When you find yourself in a hole, stop digging!"
The piper must be paid. The longer we wait, the higher the bill will be. My administration will robustly promote economic development, spend wisely and with restraint and seek state, business, education and taxpayer partnerships to improve services and improve effectiveness.
Unrealistic Budgets
Under the current administration, managing Hamden's budget and finances has been characterized by opaque spending, failure to pay contracted liabilities when they are due and borrowing long term debt to fund current expenditures and offset current deficits.
The operating budget expense lines have been underfunded and the revenue lines have been inflated. While this gives the appearance that the budget is in balance, there is no achievable means, without using borrowed money intended for infrastructure repairs, for having a balanced budget at year end.
My Commitment
My administration will end the platitudes and tackle the problems. The solution will require imagination, transparency, truth telling and shared sacrifice. It will require the collaboration of residents, employees, unions, the town council, state legislators and financial experts. But managing the costs of government is nothing less than a public trust. The alternative is persistent tax increases, unsustainable growth in long term debt and bankruptcy.
We will end the practice hiring political supporters and awarding generous contracts to friends.
We will begin with putting the right people in the right jobs with the shared vision of what it means to be a public servant - getting the town's business taken care of quickly, courteously, and effectively. I will: Develop a 5-year plan with projections Develop a capital plan with priority rankings Develop a plan for cost reduction for non-essential services while protecting vulnerable populations and work with departments immediately to make adjustments rather than waiting for budget season Develop a plan for cost reduction through efficiency measures for essential services while protecting our most vulnerable community members Allow the Finance Director unrestricted communication with the Legislative Council, the fiscal authority of the town Hire a diverse staff and establish a plan for equitable hiring through civil service Renegotiate union contracts and contracts for services for cost reduction Balance budgets to stop the cycle of increased debt and liabilities Implement budget and hiring freezes Recruit an effective Economic Development Director to increase the grand list and reinvigorate Southern Hamden Apply disciplined debt reduction Apply for more grant funding for projects and hire a highly qualified grant writer Consistently evaluate budgetary constraints Utilize public input to evaluate the impact of financial decisions
We will apply a disciplined approach to reducing our debt. We will commit, in advance each year, a portion of the town's revenue to retire debt in addition to the minimum amount required by law.
We will concentrate on applying for more grants and telling the story of Hamden's assets, resources and needs more effectively.
Personally, I will set an example by using my own car to travel on Hamden business.
With discipline and attention to the details of good governance, our efforts will make our financial outlook better for everyone.